Promoting the inclusion of autistic children in sailing and sports
Limassol | November 24, 2021
The Multiplier Event of SailAway Project in Cyprus took place on Wednesday 24 of November 2021, in CROWNE PLAZA Hotel in Limassol. Institute of Development CY hosted the event, in cooperation with CySAF (Cyprus Sailing Federation) and Cyprus Autism Association.
Georgia Karaoli (IoD's Project Manager) welcomed the participants, introduced the project and presented all material and outcomes developed (Guide for sailing clubs, Guide for parents, Infographics, Piloting Events, Sailing Instructors Curriculum, e-Learning Platform, etc.). Mr. Christos Atalianis – dignitary member from CyFAS also saluted the participants highlighting the importance of inclusion in Sailing.
Sports for all children!
Sailing and Sport's Community in Cyprus is ready and eager to embrace the inclusion of autistic children to sports. All participants emphasized on how involvement in sports and specifically in such a unique sport as sailing can empower autistic children and help them built autonomy, improve their self-regulation skills, achieve a better fitness level and become more resilient physically and mentally s well.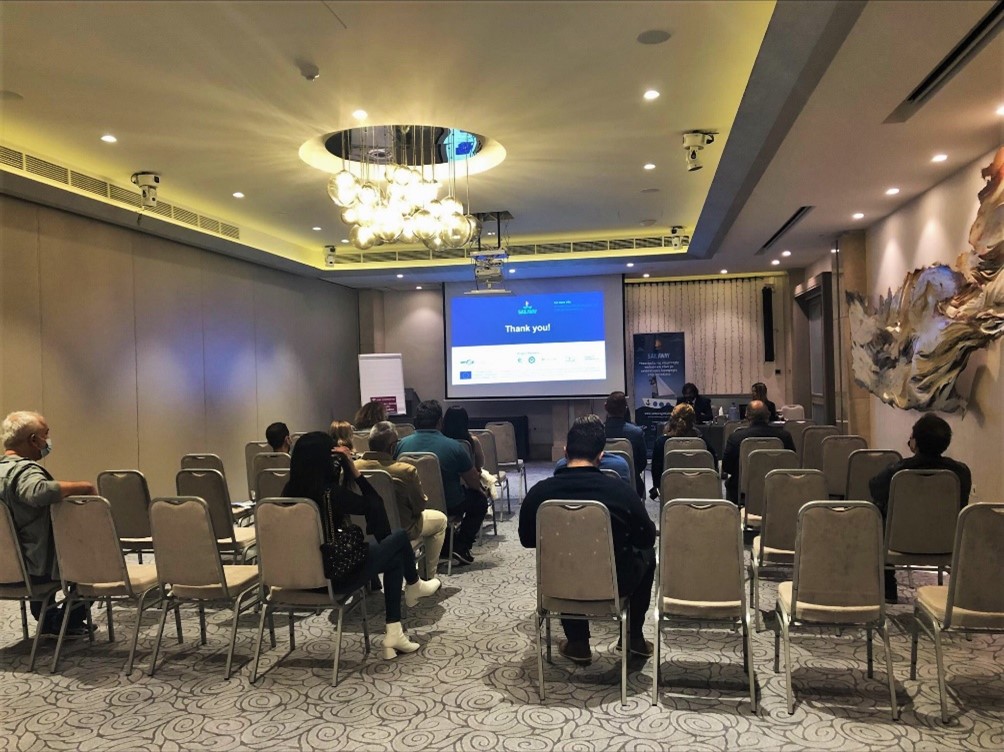 The President of Cyprus Autism Association, Mrs. Tasoula Georgiadou highlighted the importance of raising awareness regarding Autism in Cyprus, since the public has a lot of misconceptions and also receiving the relevant support from responsible authorities and Cyprus Government. Mr. Andreas Michaelides President of Cyprus Sports Organization CSO, also shared a few words and agreed with the aforementioned points that were raised and all together promised to collaborate in order to push for a positive change and shed a light in matters that need to be addressed.
In the end, the floor was given for comments, questions, suggestions and sharing points of view and a very interesting and lively discussion took place. All parties were left with a confident vibe, eager and zest to find more about how they can contribute in supporting children and youth to participate in sailing and/or sports in general.